Q ACOUSTICS B12 SUBWOOFER ARCTIC WHITE
Šifra: 14483
Na stanju
71.880,00
rsd.
Iznos rate:
Prikazana cena je za komad.
Garantujemo najnižu cenu na tržištu!
U slučaju da pronadjete isti proizvod po povoljnijoj ceni,
molimo Vas da nas kontaktirate na:
bestprice@player.rs
Novo!
---
The QB 12 is the first Q Acoustics subwoofer to feature a 12in driver. The big long-throw driver is powered by an ultra low-distortion 220-watt Class D amplifier for tight, powerful bass response, and features a 50mm voice coil for minimal thermal compression. Equally at home with Q Acoustics' Concept and 3000i range of stereo and centre speakers, Q B12 is designed to be equally adept at reproducing big Hollywood action moments as it is the deep, subtle textures of bass instruments.
"If you love the sound of Q Acoustics' speaker packages but covet more power, the QB12 is as good a solution as we could hope for."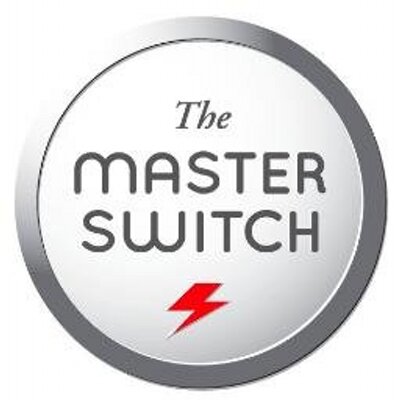 Q Acoustics Q B12
Wattage: 220 (RMS)
Driver Size: 12"
Direction: Front-Firing
What We Like: Clean and powerful bass matched with clever controls.
What We Don't: Lacks the ability to deliver huge, gut-punching bass.
It's hard not to be wowed by the bass that comes out of the Q Acoustics Q B12. This subwoofer offers a polished sound that feels clean and elegant, while still delivering good levels of power. Despite having less than half the wattage of our former number one, the $800 ELAC Debut 2.0 SUB3030, the more affordable Q B12 sub genuinely impressed us with its outstanding and surprisingly subtle audio quality. We also found it a dream to use thanks to the intelligent rear-mounted controls. There's even a magnetic metal plate that allows you to hide any connecting wires, while still letting you use the crossover and volume dials.
There's one note of caution here, and it's the power. 220 watts is nothing to sniff at, but compared to other subwoofers here, the Q B12 may come across as being a little underpowered. It delivers smooth, confident bass, but it doesn't have the raw, stomach-pounding energy of subwoofers like $999 SVS SB-3000 or the aforementioned ELAC. If that's your jam, then you may want to check out those models, and steer clear of the Q. It's also huge: nearly twenty inches wide, and amazingly heavy at almost fifty pounds. That said, in our opinion this is a gem of a sub that offers stupendous sound at an affordable price. Hands down, this is our favorite subwoofer right now.
-----------------------------------------------------------------------------------------------------------------------------
The largest and most powerful subwoofer from Q Acoustics so far, with the amplifier's proprietary PurePath Ultra-HD technology ensuring unwanted distortion is minimised across the board, resulting in a taut but forceful sound.
The Q B12 boasts a long-throw 12-inch driver with high sensitivity and superb dynamics, powered by an ultra-low distortion 220W Texas Instruments TPA3255 Class D amplifier. Q B12 has a 'dart brace' internal design inside the subwoofer's reinforced MDF cabinet with a 36mm baffle, providing superior mechanical stability to the driver and the reinforced rigidity reduces resonance and vibrations for an improved accurate bass response
Punchy & Powerful
The Q B12 Subwoofer has been specifically designed to deliver the ultimate cinematic highs and lows, all the floor-shaking bass you would expect from a plus-sized Subwoofer from Q Acoustics. Despite its magnificent size, it is precise, detailed and dynamic. With the integration of internal 'Dart bracing' providing additional cabinet rigidity and a reinforced MDF cabinet with a 36mm thick baffle, both work together to suppress cabinet resonance for a more controlled bass response and a more realistic cinematic experience.
Designed To Integrate
The Q B12 has been designed to fit seamlessly within one of Q Acoustics multi-award winning home cinema packs including the Q Concept 5.1, Q 3050i 5.1 and the Q 3010i 5.1 available in a black and white, both vinyl and gloss, for the perfect match. Each has its merits with regards to the sound and setup and each can be sonically enhanced and upgraded creating a truly 'Plus-Size' cinema package with the addition of this 12inch subwoofer. The Q B12 is also perfect for those aiming to upgrade the low-end response in an existing home set-up.
Seamless Setup
With its recessed and hidden rear terminal panel, hiding all plugs and cables neatly out through the base of the subwoofer, the Q B12 can be easily and discreetly positioned. Custom designed, adjustable spiked feet give firm support on carpeted floor and reinforced rubber caps supplied for use with wooden floors ensuring integral stability for your subwoofer.
| | |
| --- | --- |
| Enclosure Type | Infinite Baffle (sealed) |
| Enclosure Material | MDF |
| Drive Units | 12" (305mm) High-Excursion |
| Continuous Amplifier Power | 220W |
| Peak Amplifier Power | 440W |
| Frequency Range | 28Hz - 300Hz |
| Overall Dimensions | 400 x 400 x 446mm (H x W x D) without spikes |
| Weight | 18.5 kg |
| Mains Power | 100 V-240 V, 50/60 Hz |
| Input impedance | 13 kΩ |
| Input sensitivity (for full power at 50Hz, level set to maximum) | 150 mV, (L=R), 300mV, (L only) |
| Input sensitivity for auto switch-on | 1.5 mV (L=R), 3 mV (L only) |
| Crossover frequency range | 70 Hz - 225 Hz (12dB/octave) |
Vezani artikli
Srodni proizvodi