IK Multimedia Lurssen mast con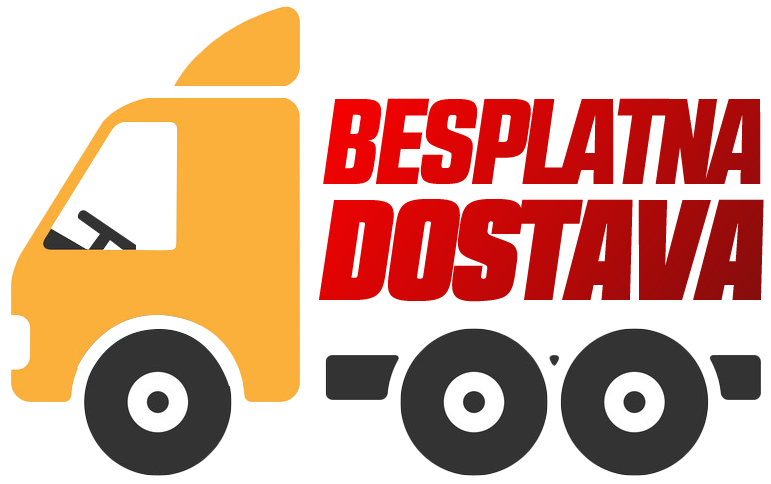 26.044,17
rsd
(Bez PDV-a)
Prikazana cena je za komad.
Garantujemo najnižu cenu!
Prijavi povoljniju cenu
Obavesti me ako cena padne
Postavi pitanje
---
Master your music with the secret techniques, workflow and world-renowned know-how
of Lurssen Mastering
Lurssen Mastering Console is a groundbreaking new mastering tool for either iPhone, iPad or Mac/PC that puts a lifetime's worth of professional mastering experience at your fingertips.
Created in collaboration with Mastering Engineers Gavin Lurssen and Reuben Cohen of Multi Grammy Award winning facility Lurssen Mastering, Inc. in Los Angeles, it puts you at the controls in the studio with all of the secret tools, settings and techniques that have made the Lurssen sound so sought after by the world's top-tier recording artists and producers.
It faithfully recreates Lurssen's "whole is greater than the sum of its parts" philosophy of mastering. With it, you get a top of the line mastering processor chain that has been created and tweaked by Gavin and his team to reflect the settings they use in the studio while mastering hip-hop, rock, pop and more. With Lurssen Mastering Console, you finally have a way to make professional sounding masters no matter whether you're in the studio or on the go.
A sound philosophy
Lurssen Mastering Console is a totally new approach to digital audio mastering. It provides a complete emulation of the entire mastering processing chain used by world-renowned mastering engineers Gavin Lurssen and Reuben Cohen and their team. This chain includes tube equalizers, solid state equalizers, limiters, de-essers and solid state compressors. The simulation of this chain reflects their "whole chain philosophy".
Lurssen Mastering Console models and recreates the interactions between the individual processors in its chain down to the actual gear hookup schematics themselves. This approach effectively gives you access to decades worth of knowledge in the form of workflow secrets, special techniques, signal chains and technical know-how.
Hear the Lurssen Mastering Console difference
Here are just a few examples of mixes before and after being mastered with Lurssen Mastering Console. Using the "styles" presets as a starting point, the mixes were tweaked in real time using push, automation, and eq controls to capture the magic in the music. (Settings for each mastered file can be found in the audio file descriptions.)
Master your audio everywhere
No matter whether you use iPhone, iPad or a Mac or PC, there's a Lurssen Mastering Console for you. It is available in two different versions depending on your needs.
It's available as a universal iPhone/iPad app — just the thing for when you want to master on the go or demo your material on a wide variety of sound sources while mastering. This app is available as a free download that operates in demo mode, and features two full-functionality unlock modes: Play/Process and HD Engine.
It's also available as software for your Mac or PC. This version can be used either standalone or as an Audio Units, VST 2, VST 3 or AAX plug-in in your DAW of choice for amazing audio mastering in the studio or on your laptop.
When you master, you want your audio productions to sound good when played on a wide variety of different speakers and setups from car radios to home hi-fis, iPods to club sound systems and more. Lurssen Mastering Console helps you achieve consistently great sounding results because it lets you demo your projects on a wide variety of soundsystems thanks to its iPhone/iPad version. Now you can take your projects with you anywhere so you can hear exactly how they perform in the wild.
A lifetime's worth of mastering experience at your fingertips
It's easy to get great results with Lurssen Mastering Console. It comes with 40 unique mastering templates, called "Styles," that custom tailor its mastering processing chain for hip-hop, hard rock, heavy metal, country, Americana and more. These templates eliminate all the hard work of the mastering process; Gavin and his team have set everything up for you from the signal flow to the individual settings of each processor.
All you have to do is load a track, choose a template and you'll be ready to start mastering. Or, in other words, Lurssen Mastering Console can help you achieve amazingly professional results even when a trip to Lurssen Mastering in Los Angeles just isn't in the budget.
Streamlined control
Once you've selected a template, Lurssen Mastering Console presents you with three easy to use controls that let you adjust the master to your taste. Just like in Gavin's studio, you can adjust a linked Input Drive, adjust a five band EQ and also use a special "PUSH" knob. The PUSH knob is particularly important because it lets you subtly and uniformly nudge the EQs so you can "ride" the flow of the song and highlight parts, adding that special Lurssen magic to your masters.
You also get two VU meters, a master bypass switch (quite handy for hearing your work versus the original file) and a STEREO/MONO monitoring switch. You can record the real-time adjustments to the two master knobs via the automation feature so you can really dig into the nitty gritty of your master and record your work for later.
Lurssen Mastering Console lets you see your audio thanks to this handy waveform display.
You can loop audio here, view and edit automation data and move freely through your chosen song.
Styles and control
Lurssen Mastering Console has been designed to sound great without any tweaking required on your part. That being said, you can view and alter some of the settings of Gavin's processing chain thanks to the Chain view screen. Here you can view the individual components that comprise each Style template and make adjustments to things like gain reduction on specific pieces of gear. You can save your changes to the Style templates as presets, which can also store different EQ settings.
Mono, stereo and surround
The Lurssen Mastering Console plugin can be inserted in mono, stereo, multi-channel tracks and buses in any compatible DAW, for ultimate flexibility and usability as both mastering and mixing tool. The mono operation not only allows you to use the plugin on simple mono tracks (such as vocals, bass, guitars etc.) in regular mixing sessions, or stereo buses for stem mixing or mastering duties, but it can also be used on 5.1 surround or even greater projects, depending on the selected DAW.
The parameters, presets and Styles will remain consistent across all instances on a multichannel bus when settings are linked. This will allow more precision and coherency over surround operation.
Powerful processing and effortless export
As with mixing, mastering is about ensuring that your audio sounds as good as possible on as many playback devices as possible. Lurssen Mastering Console allows for an extreme degree of sonic detail thanks to its 88.2/96kHz DSP processing. Finished audio rendered with Lurssen Mastering Console sounds great in any format. It allows for export to all popular file formats from AAC to WAV, FLAC and beyond.
Projects in Lurssen Mastering Console for Mac and PC are compatible with Lurssen Mastering for iPhone/iPad. That means that if you have both applications, you can transfer your projects and use the iPhone/iPad version to hear how your work sounds on a variety of different output devices (you can also use the iPhone/iPad version to finish projects and vice versa).
With Lurssen Mastering Console, musicians finally have a way to achieve professional-quality audio mastering results any time and everywhere they go.
Digital Delivery Mastering
"Mastered for iTunes"
If you are mastering your music for digital distribution and streaming services like iTunes®, Pandora® and Spotify®, Lurssen Mastering Console can ensure your music gets heard. Lurssen Mastering Console has a new Digital Delivery Mastering feature that provides you with mastered audio files that comply with Apple's "Mastered for iTunes" specifications for sample rate, bit depth and peak levels, ensuring that your audio translates perfectly for compressed formats like AAC.
Digital distribution and streaming services have become the current de-facto standard of music delivery to consumers, and engineers have started to put more care into the production of the final master to ensure that the quality of the audio, when compressed to AAC or other formats, is as close as possible to the original source file.
For this reason Apple has developed a set of best practices and tools that should be used for compliance to what has been labeled as "Mastered for iTunes®".
Technically, files have to comply with high-resolution sample rate and bit depth requirements, but the most important aspect is peak level. As the tendency in contemporary digital music production is to go for super loud masters, distortion is created as a by-product of extreme use of digital peak limiters pushing up the level. Even though the file's maximum peak level is not exceeding 0.0 dBFS, digital overshoots will still occur when the file is de-compressed back to PCM format for playback. Apple's Mastered for iTunes® criteria states that no clipping at or over 0.0dBFS should be present in the digital master to be submitted. When checked with Apple's tools specifically made for this purpose, masters with digital overs may be rejected.
This is where the new Digital Delivery Mastering option for Lurssen Mastering Console comes in. It offers an additional layer of protection against peak overshoots that could be generated by the AAC compression and decompression process. This can cause clips that may go unnoticed while mixing and mastering with regular sample peak meters. This is achieved by the peak limiter at the end of the mastering chain working in a specific way. This guarantees that the compressed file is safe from distortion when played back from digital distribution services such as Apple's iTunes®, Spotify and Pandora.
The Digital Delivery Mastering option is part of the HD Engine in-app purchase, and can be enabled independently from the HD Engine in the settings menu. It is also included in the free update for Mac/PC users.
Note: Please be aware that under certain extreme circumstances such as an unbalanced high frequency content of the audio file or an overly loud and distorted master due to an improper use of the application's gain staging could make for digital overshoots that may not be avoided by the DDM algorithm.
Try before you buy
Lurssen Mastering Console for iPhone and iPad is free to try. That means you can experience its amazing ease of use and phenomenal sound today for no cost whatsoever. A random noise will interrupt playback in the demo version. Lurssen Mastering Console for iPhone/iPad features two in-app purchases that unlock the full functionality: Play/Process and HD Engine. Play/Process enables unrestricted playback, monitoring and processing, 48kHz maximum sample rate of the DSP processing and export of compressed formats such as AAC & OGG. HD Engine allows unrestricted playback, processing and monitoring at 88.2/96kHz sample rates for DSP and export, selectable dithering and export of uncompressed formats such as WAV & FLAC.
Lurssen Mastering Console for Mac/PC is free to try for 10 days. A random noise will interrupt playback after the trial period expires.
Features
Created in collaboration with mastering engineers Gavin Lurssen, Reuben Cohen and the team at multi-Grammy award-winning Lurssen Mastering, Inc.
Accurately reproduces Lurssen Mastering's unique philosophy, studio workflow and signal chain
Separate versions available for iPhone/iPad and Mac/PC
Mac/PC version works as a standalone application or as a plug-in for your DAW
40 pre-made "Styles" created by Gavin Lurssen and team that reproduce the settings and gear used to master pop, hip-hop, rock and more
3 easy-to-navigate displays: A Studio view with controls, a Wave waveform view and a Chain view for individual processors
Input Drive knob
5 band EQ with fixed frequency
"PUSH" Knob to subtly enhance selected song passages via uniform EQ adjustment
Full automation of audio content adjustment
Full automation of audio content adjustment
Linkable Input Drive control for stereo balance tweaks
Input/Process assignable VU metering
Stereo/Mono monitoring capability
88.2/96kHz DSP processing
Audio import from iPhone/iPad music library
Resizable GUI (Mac/PC version)
Full-featured modes available via in-app purchase: Play/Process and HD Engine (iPhone/iPad version)
Digital Delivery Mastering (DDM) feature ensures your masters conform to Apple's "Mastered for iTunes" specifications and other digital distribution systems
Project file compatibility between Mac/PC and iPhone/iPad
What's new
Multi-mono support (Mac/PC plug-in version) allows the plug-in to be inserted on mono or multichannel tracks or buses in any compatible DAW
New Classical and Jazz Styles added
Extended De-esser threshold range: more usability and control in the upper part of the range for lighter de-essing action
Improved dynamic range and signal to noise ratio
iloud mtm
iLoud Micro Monitors set a new standard for size vs. performance, and now iLoud MTMs deliver stunning sound and features you 'd expect from monitors twice their size and price. See how iLoud MTMs have re-invented studio monitoring.
Vezani artikli
Srodni proizvodi