Marantz NR1510 Black Slimline 5.2 AV risiver

Regularna cena:
89.880,00

rsd
46.900,00
rsd
(Bez PDV-a)
Cena sa popustom * :
Cena za kupovinu na rate:
Cena sa popustom * :

56.280,00

rsd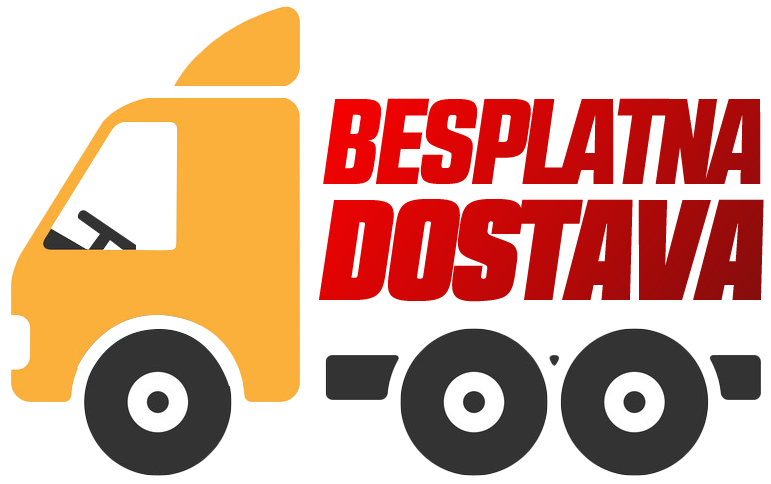 *Cena sa popustom može da se ostvari ukoliko se plaća gotovinski, virmanom (preko računa) ili odmah debitnom i kreditnom karticom.
Iznos rate:
Prikazana cena je za komad.
Garantujemo najnižu cenu!
Dostupno u prodavnici:
Ugrinovački Put 10n, Zemun
Centralni magacin
Prijavi povoljniju cenu
Obavesti me ako cena padne
Postavi pitanje
---
NR1510Slim 5.2Ch 4K Ultra HD AV Receiver with HEOS Built-in
Experience exceptional audio performance from the slim profile Marantz NR1510 5.2ch 4K Ultra HD AV receiver that drives elevated surround sound and high-fidelity audio from a compact chassis. At half the height of a traditional AV receiver, the NR1510 features the latest in HDMI connectivity and delivers high-resolution surround sound from Dolby TrueHD and DTS-HD Master Audio. Six HDMI inputs — including one on the front panel — support the latest video and picture formatting and eARC transmission of enhanced audio. Stream music from popular online sources, and easily connect your analog turntable to the receiver to enjoy your vinyl collection. Control the NR1510 with voice control compatibility via Amazon Alexa, Google Assistant and Apple Siri.
Key Features
---
Slim profile that's half the height of a traditional AV receiver delivers exceptional performance and the most musical sound
5-channel discrete power amplifier, 50W per channel (8-ohm, 20Hz – 20kHz, 0.08% THD, 2 Ch. drive)
6 HDMI inputs with full HDCP 2.3 support
Supports Dolby Vision, Hybrid Log-Gamma (HLG), eARC and ALLM for enhanced picture and audio
4K/60 Hz full-rate pass-through, 4:4:4 color resolution, HDR10 and BT.2020
Surround format support for Dolby TrueHD and DTS-HD Master Audio
ALAC, FLAC and WAV lossless file decoding up to 24-bit/192-kHz for high-resolution listening
HEOS Built-in for multi-room streaming, music streaming and voice control
Built-in Wi-Fi with 2.4GHz/5GHz dual band support (dual antenna)
Supports all major voice control agents and streaming services
Integrated phono input to directly connect your turntable
Slim Profile
---
Enjoy the most musical performance from a compact, slim chassis. At half the height of a traditional AV receiver, the Marantz NR1510 delivers the musical sound that's synonymous with Marantz.
Powerful 5-Channel Discrete Amplifier

---

Featuring a high-current discrete power amplifier section, enjoy elevated sound for movies and music with identical power on all five channels (50W per channel: 8-ohm, 20Hz – 20kHz, 0.08% THD, 2 Ch. Drive) with low-impedance drive capability for superb speaker control.

The Most Musical Sound

---

Extensively tuned by Marantz sound masters to deliver an exquisite sonic signature. No component leaves the hands of Marantz sound masters until it passes rigorous testing. Envelop yourself with the most musical sound, from any source.
Connectivity, Streaming & Multi-Room Listening
---
Stream the most popular music services — like Spotify, Pandora, Tidal and many more — via Bluetooth, AirPlay 2 or the HEOS app.

Utilize HEOS Built-in multi-room streaming or AirPlay 2 technology to enjoy your favorite music in any room of your home for a wireless, whole-home audio experience. Play the same song in every room or select a different song in each connect room — the choice is yours.
Supports Major Voice Control Agents
---
Enjoy effortless voice control and total flexibility from the leading voice agents and HEOS Built-in. Speak commands with Amazon Alexa, Google Assistant, Apple Siri and high-end smart home automation, Josh.ai. Ask to play your favorite music, turn the volume up, skip to the next track, switch inputs and more. Switch between voice agents or pick a favorite to use — the choice is yours. Functionality varies by voice agent.
AirPlay 2 + Apple Siri Voice Control
---
Stream audio from your favorite music services like Apple Music and Spotify or watch videos from services like YouTube and Netflix from any iPhone, iPad, Mac or Apple TV. Hear the audio perfectly synced to your speakers from AirPlay 2 sources.

For multi-room audio, wirelessly stream content to multiple AirPlay 2 compatible devices simultaneously with improved audio buffering to ensure smooth audio playback. AirPlay 2 provides control and grouping of compatible audio devices within the Apple Music or Home app. Use AirPlay 2 in-app or with your voice via Siri.
Learn More
Amazon Alexa Voice Control

---

Use your voice to stream your favorite music services to this HEOS Built-in device. Ask Alexa to play music from Pandora, Spotify, Amazon Music and much more. Switch between inputs (Blu-ray, DVD, Media Player, etc.), turn volume up or down, pause, mute and play the next song — all with your voice.

With HEOS and Alexa, you can stream to this product and any other product with HEOS Built-in.

Learn More

Google Assistant Voice Control

---

Ask your Google Home, Google app or other devices with Google Assistant built-in to control content across your listening environment. Start music in the HEOS app, then ask your Google Assistant to control volume, play, pause, skip tracks and more.

Learn More
Built-in Wi-Fi and Bluetooth Wireless Streaming with Dual Diversity Antennas
---
| | |
| --- | --- |
| | Featuring dual diversity antennas, the NR1510 lets you stream your favorite audio tracks wirelessly via Wi-Fi and Bluetooth. The dual diversity antenna system ensures stable streaming even in congested urban environments, and the Wi-Fi function features 2.4GHz(11b/g/n), 5GHz(11a/n) technology for compatibility with the widest range of smart devices. The NR1510 offers quick and easy push button Wi-Fi protected setup and simple iOS Wi-Fi sharing. |
Hi-Res Audio Support
---
| | |
| --- | --- |
| Enjoy music exactly as the artist intended. The NR1510 decodes high-resolution audio ALAC, FLAC and WAV lossless files up to 24-bit/192-kHz, as well as DSD 2.8MHz and 5.6MHz tracks (the audiophile format of SACD). Listen to your music via the front panel USB port or over network sources. | |
Integrated Phono Input
---
| | |
| --- | --- |
| | Easily connect your analog turntable to the receiver and enjoy the pure intent of each recording within your vinyl collection. |
Marantz AVR Remote App
---
| | |
| --- | --- |
| The Marantz AVR Remote app for iOS and Android provides complete control over the latest Marantz network AV receivers. Use it to power on/off, adjust volume, input and settings, or switch instantly to the HEOS app. | |
Latest HDMI Connectivity
---
Includes six HDMI inputs — with one HDMI input on the front panel for quick connection — each one supporting HDCP 2.3, 4K Ultra HD 60Hz video, 4:4:4 Pure Color sub-sampling, Dolby Vision, HLG, High Dynamic Range (HDR10) and 21:9 video, 3D and BT.2020 pass-through. eARC (Enhanced Audio Return Channel) supports the transmission of Dolby TrueHD and DTS-HD Master Audio from your TV apps with a single HDMI connection for the simplest setup.

HDMI inputs automatically rename themselves with information provided by the source when available.
Auto Low Latency Mode for Xbox One

---

Auto Low Latency Mode (ALLM) ensures Xbox One users have a more responsive and immersive gaming experience when connected with select TV models that also support ALLM.

Easy to Setup, Easy to Use

---

The NR1510 features a horizontal row of color-coded, premium loudspeaker terminals with a set of matching cable-labels supplied to ensure correct hook-up. The included Setup Assistant offers clear, graphical on-screen direction, and the Quick Start Guide ensures optimal setup for any configuration.
Dual Subwoofer Outputs
---
Supports dual subwoofers for even, low-frequency bass response within your listening environment. Enjoy accurate bass with no audible peaks or dips no matter where you place your subwoofer.
Smart TV Connectivity
---
Easily control the receiver with your Smart TV remote via the HDMI CEC functionality associated with your Smart TV. Simply set "HDMI Control" to ON in your receiver, then set "Smart Menu" to ON to begin controlling the NR1510 with your TV remote. The Smart Menu home screen gives you quick access to source and surround mode selections, the AVR setup menu and four Smart Selects.
Audyssey MultEQ for Simple Setup and Room Calibration
---
| | |
| --- | --- |
| Optimize your audio experience with Audyssey MultEQ, Dynamic Volume and Dynamic EQ for a seamless setup of your listening environment. With the supplied measurement microphone, MultEQ analyzes each speaker output (including the subwoofer) and generates precision digital filters that optimize each channel for the correct frequency and time domain response. Use Audyssey Dynamic EQ to deliver clear dialogue and wide-band response even at reduced volume levels, or Audyssey Dynamic Volume to avoid shocks and normalize volume when content switches between commercials, announcements and TV programs. | |
Simple Smart Select Functions
---
| | |
| --- | --- |
| | Four Smart Select function buttons on the included remote control store your preferred setup — including input, volume and Audyssey configuration — for particular sources. With the push of a button, the receiver perfectly configures for any source, from Blu-ray to TV set-top box, to your favorite Internet radio station and more. |
Advanced Custom Installation Support
---
All Marantz AV receivers offer extended support for easy custom install integration. Features "ihiji Invision" remote system management technology, "Domotz Pro" remote monitoring and management technology with dedicated web interface to control and set up your AV receiver from a computer on the same network. Your installer can easily monitor the status of connected products and troubleshoot remotely from a separate location or on-the-go.
Intelligent ECO Mode
---
Integrated ECO mode provides energy savings and an on-screen ECO meter. Use the receiver in power-saving mode to reduce maximum output power or adopt low-power strategies across settings. Either way, the sound quality that defines Marantz excellence remains unchanged.
More Than 65 Years of Audiophile Heritage
---
The most musical sound. Founded in 1953, Marantz has a long and rich history of designing audio components embraced by music lovers and critical listeners around the world. Because Music Matters, the NR1510 carries on the long Marantz tradition of delivering a best-in-class listening experience for music and cinema.
​
Vezani artikli
Srodni proizvodi